Trutankless® Partner Program

Introducing trutankless® – the most innovative tankless water heating technology. Designed with the modern family in mind, trutankless supplies endless hot water for the entire house. The trutankless electric tankless water heater employs highly accurate sensors, robust solid state electronics, and proprietary software to power one of the most efficient heat exchangers ever produced.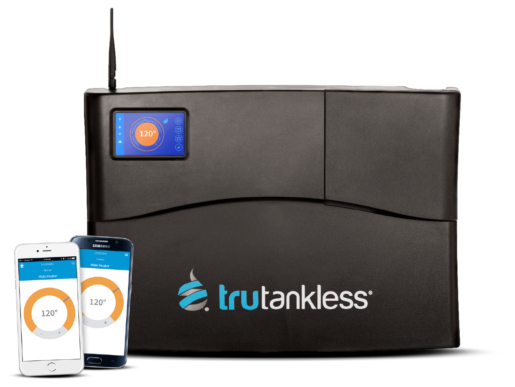 Endless
Enjoy endless hot water for multiple uses including: Whole-Home, Guest House, Condominium, Town Home, Apartment, Radiant Heating & more!
Economical
By maintaining near 100% efficiency, trutankless uses much less energy than tank heaters. Most customers save over $250 per year vs. electric tanks
Compact
At just under 24 inches wide and 6 inches deep, the trutankless water heater can be installed just about anywhere.
Dependable
Trutankless systems offer up to 20+ years of maintenance free service with its self flushing design, saving you $2,500 or more in upkeep and replacement costs.
Wireless
A convenient app (iOS + Android) allows for remote settings, notifications and monitoring to ensure safe operation.
Industry Best Warranty
Lifetime limited warranty on heat exchanger. 5 year parts warranty.